Let Ameritel be your office
away from your office.
With the proven BPO model and general USA worker shortages there is no better time than NOW to take advantage of outsourcing.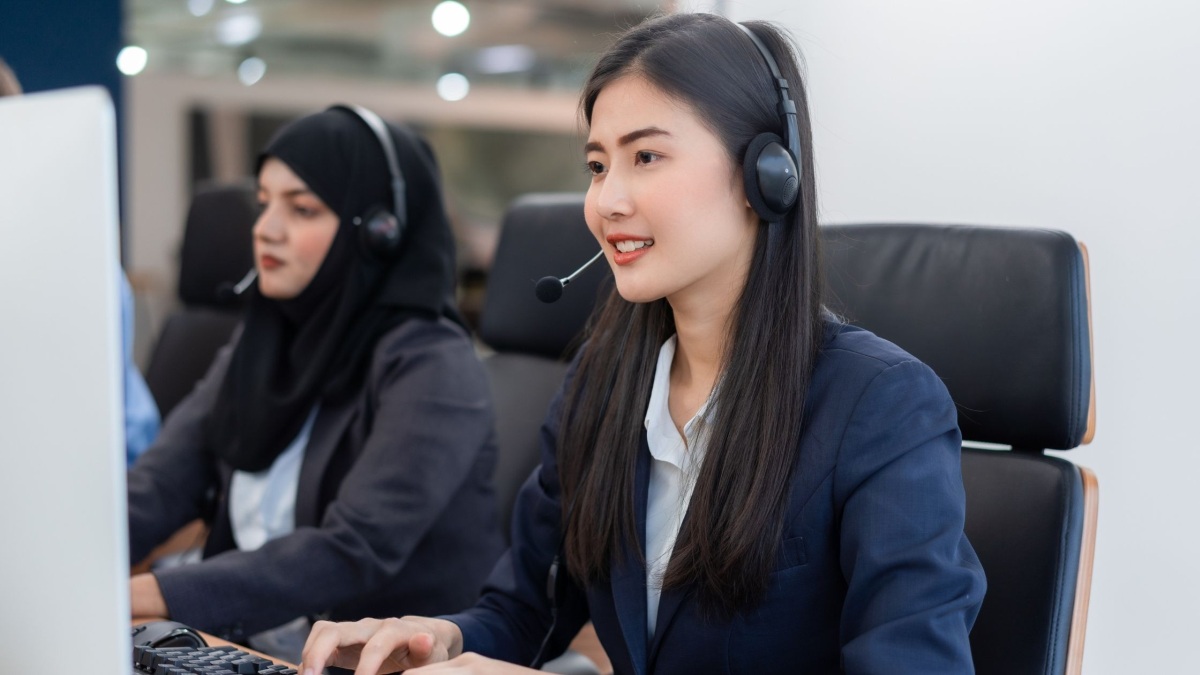 We have been successfully outsourcing in the Philippines since 2005 with everything from out-bound lead generation, chat support, customer support, phone answering and software development just to name a few. The Business Process Outsourcing (BPO) list of services continues to grow and expand every year.
Different options for you to grow your business with Ameritel BPO!
We have different models to meet the different needs of our clients. From just one personal assistant to setting up a full-scale operation, Ameritel BPO has you covered.
Remote Staffing Solutions
Remote Staffing
Staffing to suit your needs. If you're struggling to get on site staff or with finding employees that fit your budget then remote staffing is a great solution to solve your problems and keep your projects running without any roadblocks. This allows you to hire staff outside of your office suited to your specific needs. Based on your input we will assist with staffing the right people to make sure you project is a massive success.
We have a physical site for your remote staff to report to and work based on your directives. Having a physical location allows them to keep a steady routine and be in more of a "work mindset" during your operating hours. This also helps prevent several setbacks that could occur while working from home such as power outages and loss of internet connection. We have a stable high speed business connection and generators on site to ensure nothing gets in the way of your team's productivity.
We will conduct pre-screening sessions and can implement online assessments based on your own criteria as part of the candidate selection process. Then, you have the final say on who makes the team. Once hired we will take care of the overhead processes such as contracts, payroll, monitoring, and reporting.
Recruitment Process Outsourcing
This service involves you entrusting your recruiting efforts to us. You could pass part of your recruitment process or all of the process over to us. It is totally up to you with how involved you want to remain in the start-to-finish recruiting steps.
Choose which roles you need to fill all the way from entry-level positions up to management and leadership roles. You set the criteria based on your project's needs and which positions you would like filled, and we can take it from there. We can qualify candidates from different fields and backgrounds to make sure you have the best people suited for your projects.
You can opt to still handle HR duties, or you can choose to combine this recruiting service with our other services to have an all-in-one package. You can stay hands-free when it comes to HR and Recruiting duties to spend your time focusing on your clients and making money.
Seat Leasing
This is a great option if you find that you have outgrown your current workspace or if you have a team at the ready but lack your own space to operate from. We can provide that space for you and your team. We offer a site with plenty of amenities and features to make sure nothing gets in the way of your project's success. Never turn clients away again due to not having a space to seat your team and accommodate them.
Our site has plenty of space available for teams big and small. We are conveniently located in a business park that is easy to access for staff. We have workstations fully set up and ready at all times, so it's literally just "plug and play" creating a hassle-free experience getting started for you. Our internet is a stable commercial fiber optic set up, and we have one-to-one cabling to our on-site server room. This greatly reduces the possibility of any technical issues, and should any arise, makes troubleshooting a breeze. We even have a backup internet connection prepared to make sure your team is connected at all times, and you don't ever have to experience downtime that would cost you money.
We have spaces available to use for training sessions and meetings, we have CCTV cameras to provide an extra measure of safety, and we have a full biometrics system set up for accurate time and attendance tracking.
To get started we have a smooth and streamlined process. Once we have the info on your team size/workstation needs and your start date we can get you from signing the agreement to working on site in no time. Thanks to the "plug and play" setup once the agreement is finalized your crew can be working the very next day on site!
Digital Media Marketing
Do you want to push your online presence to the next level? Do you have plenty of marketing ideas you want to execute but lack the means to do so? Do you have several ongoing projects and new ones planned that you need help bringing into being?
We have the plenty of experience in digital marketing, social media management, search engine optimization, and e-mail marketing. We know exactly what is needed to help you achieve a fully realized online presence to get your company and brand out there to the target audience. Instead of having to deal with the hassle of a rotating stable of digital marketers, "too many hands in the pot, and worrying about several different project-based interactions and transactions we can get you staffed with a permanent digital media team to coordinate with and bring your ideas to fruition.
Get to know the work style of your team and how to best bring various ideas to life. Having one set team makes communication much easier and allows you to move from project to project seamlessly without having to feel like you are always starting over again.
Call Center Services
We are a full-service outsourcing company, so if you need it then it's likely we've got it when it comes to staffing, infrastructure, marketing, sales, data entry, and so much more. We can accommodate your needs at an affordable rate, and you don't have to bother with all of the other overhead such as having your own site, equipment, HR, payroll, biometrics software, etc. All of the fine details are taken care of already so you can focus on the bigger picture of making your projects as successful as possible.
Whether you are building a sales team, looking for Quality Assurance, need Data Entry Specialists, handling general customer service or tech support, or a mix of all of those types of roles we have you covered. We can make sure you have all right people staffed for all of the roles you need filled for your campaign, and we have services to also make sure you have the right leadership staffed to help oversee your staff.
On site we have several systems and roles in place that add even more assurance to making you successful. We have HR staffed on site daily, CCTV cameras, maintenance to ensure clean and healthy working environment, all equipment ready to go, and electronic time and attendance tracking to make payroll automated and easy for you. We can not only make sure you are filling the roles you have available but also have the proper in-person management and protocols to keep everything running as smoothly as possible.
Fully Managed Campaigns
When you want to set it and forget it Ameritel BPO has you covered. We run and manage your operation from our site. This option is usually for bigger companies needing 15 or more staff. This is an hourly rate option that we offer to clients not wanting to handle managing it themselves.
Build Operate Transfer
Also referred to as BOTs. This option is for companies that usually have around 100 staff and have established proof of concept that the model is working and want to set up their own office and operations. We can assist with the entire process as the learning curve on setting up an international business is completely different than in other countries. The initial costs of a BOT is more than made up for very quickly for companies that are looking to outsource as a core component of their business.
Are you spending too much time looking for workers?
Is staffing overhead hurting your profits?
Are turnover and training costs raising and burdening your business?
If you answered YES to any of these Ameritel is the place you need to be for 2023!
Call or book now your free outsourcing consultation to grow in 2023 while others business will decline!