200 Seat Turn Key Call Center ready for you to use right now!
With the current covid pandemic upon us and seemingly getting worse, turnkey office space is a far superior way for you to continue uninterrupted onsite operations rather than doing the less productive work from home option. With ever changing policies and even more strict rules and limiting staff capacity allowances, we are pleased to announce we have our 200 seat turn-key call center ready for you to use either doing seat leasing on a monthly basis or leasing long term.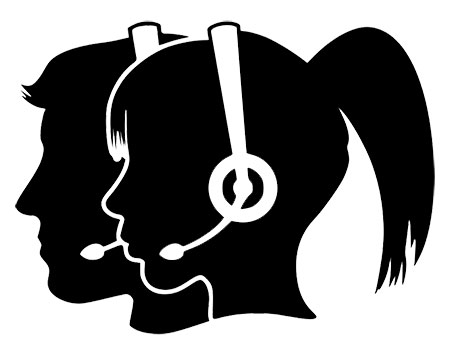 We have the perfect office space solution for you!
Our clean and  modern Call Center has a great location in Phil Excel Business Park inside Clark. This makes it the perfect location for housing staff either temporarily till the 50% occupancy requirements are lifted or as permanent solution for staffing as we have a painless and affordable way to keep your business going and growing! With 24/7 operations and dedicated fiber internet and connection to a generator your all set to go with no headaches and no down-time.
Seat lease or Site lease options:
We have seating available for all 3 shifts as the operations are 24/7 365 days a year. You can lease seats or the whole facility for the shift you need.
Minimum number of seats to lease is 5 seats
Prices are based on number variables which include of seats you are leasing, the length of time you are looking to seat lease and which shift you are wanting.
We even have a 22-person shuttle available for rent as an option as well for moving staff to and from Main Gate or internally inside of Clark. 
Facility and Tech specs:
We have a 50 Mbps dedicated fiber line with Converge .
As a backup we have a 200 Mbps fiber line with PLDT
Our center features i-3 and i5 computers and 22" and 24" led monitors
RFID biometrics for employee tracking
32 CCTV HD system that can be remotely view from anywhere in the world
Very comfortable chairs and very clean and highly maintained office
7 TV's throughout the site 55" and 65"
20 Person Conference/ Training  room
Private offices are available
Staff Lockers are available
Dual monitors 24" for Team leader and Trainers desks
Generator ensuring 100% up-time
Only site that has Solar Power in the Philippines
More than adequate Car/ Bike parking for staff
If you are interested in doing an on-site tour/virtual tour or wanted to get pricing based on your specific needs please feel free to contact us anytime.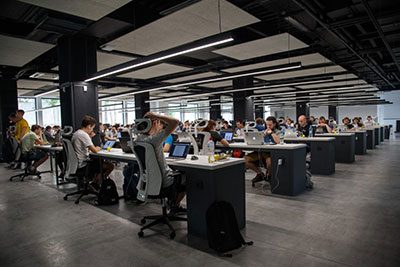 Physical Location & Contact information:
Ameritel BPO Services Inc.
2B6, Phil Excel Business Park, Manuel A. Roxas Hwy
Clark Freeport Zone, Angeles City Pampanga 2009
Office (045) 499 -3364
USA Toll Free 1 (888) 309-0411